Welcome to Dylan Hartung's Web Page. It has been provided to keep friends, family and supporters of Dylan's campaign up to date with his fight for life. Dylan is an Australian boy who was diagnosed with Stage IV Neuroblastoma on 26th July 2004 when he was just 5 years old. Dylan's tumor started on the left adrenal gland and had wrapped itself around both his left and right renal arteries and around several major blood vessels.
Dylan received 4 rounds of intense Chemotherapy in Australia, but even though there had been some improvement in his condition, the Neuroblastoma cells still remained in his bones. Dylan was classed as refractory in December 2004, meaning he no longer responded to the regular Neuroblastoma protocols of treatment that Australia had to offer. As Dylan still had Neuroblastoma evident in several areas in his bones, the doctors in Australia would not perform surgery or harvest his stem cells to continue treatment regimes. We were told Dylan had 2 to 12 months to live.
Our family, determined that we would find a better option than watching Dylan be consumed by this cancer, researched and discovered a hospital that had doctors who specialized in Neuroblastoma called Memorial Sloan Kettering Cancer Center in New York. We contacted the Neuroblastoma team and they looked at Dylan's medical records, they determined that surgery was necessary and needed to be done right away. They also told us of many clinical trials they could offer Dylan since chemotherapy did not work for him. MSKCC have many treatments that are not currently available in Australia, one in particular is called 3F8 Monoclonal antibodies that is proving successful in many Neuroblastoma patients.
A Campaign was started in December 2004, by a wonderful team of dedicated people, to raise $500,000 Australian dollars, for surgery and initial treatment, and on 26th January 2005 (Australia Day!) exactly 6 months after diagnosis, we arrived in New York City! It's now almost 8 years later and Dylan has returned to Australia.
Dylan had his stem cells successfully harvested on the 7th and 8th February 2005 and had his main abdominal tumor entirely removed on the 9th February 2005 by a highly skilled surgeon who is an expert in the field of Neuroblastoma, at MSKCC in New York. Without this surgery, Dylan would not be alive today, enjoying life and having the opportunity to try and beat this cancer.
Dylan still continues treatment to tackle the Neuroblastoma still present in his spine, hips, pelvis & both femurs. Progression is likely, however Dylan continues to bat the odds and remains in a stable condition. He is currently not on any treatment.
Dylan's treatments have included
15 rounds of Chemotherapy at various times

Surgery to remove primary abdominal tumor

1 round of Radiation

2 Stem Cell Rescues

Surgery to remove lymph nodes containing NB cells

8 cycles of Accuntane

7 cycles of Thalidomide/Celebrex

Rituximab Infusion

Another 6 cycles of Accutane
Dylan has also been treated with the following clinical trials
Phase I Study Protocol 05-074 (Cetuximab and Irinotecan)

Phase II Study Protocol 04-148A (131 I-MIBG with Arsenic Trioxide)

Phase I Study Protocol 06-072 (Hot 3F8 and Avastin)

Phase I Study Protocol 05-015 (3F8 Antibody dose escalation x10 dose)

Phase I Study Protocol 08-091 A (1) (Perifosine)

Phase I Protocol 09-124A (1) (Perifosine and Temsirolimus)

Phase II Study Protocol 09-172 (IMC-A12) Anti-IGF-I Receptor Monoclonal Antibody

Phase I Protocol 11-009 Humanized 3F8 Monoclonal Antibody
Pediatric Clinical Trials offered at MSKCC can be found HERE
MSKCC in New York treats more Neuroblastoma patients than anywhere else in the world.
Visit: MSKCC

Dylan is a very brave little guy with lots of spunk and plenty of cheek.
Dylan truly is a real AUSSIE BATTLER!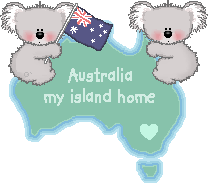 Do any children survive Neuroblastoma? You bet they do!
Take this link to see who beat the beast NED WARRIORS
&copy copyright 2012, Melissa Hartung